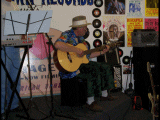 My only musical achievement was opening for the Ramones in a punk ensamble called Petticoat Junkie.
Dread Liam's Harp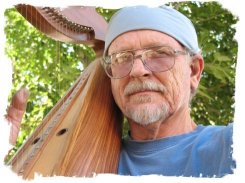 I recently discovered that Liam is olde English short for William, and since I have just released a cd of Celtic Harp tunes, I will be Dread Liam when performing on harp. To hear my only recordings on harp click here and find the Water Kelpie by Dread Liam, produced by PeptoTapeworm Studios. I play a variety of harps and one of the compositions is original.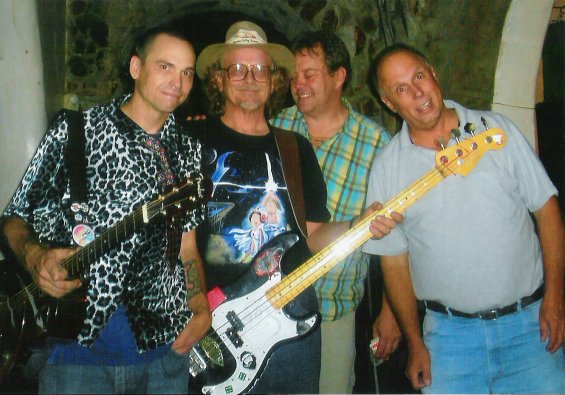 This group here is Keeftowne Blend. Dreadwilliam plays the bass and entertains as Brian Keef. Keeftowne Blend preserves the classic prohibition songs in a new and more upbeat style.
They have released many projects and can be found at: PeptoTapeworm as well. The other players are Johnny Keef(making face), Stacie Keef(guitar), and Marqi Keef in the background measuring gunpowder.
Thay have been at this stuff for over a decade.