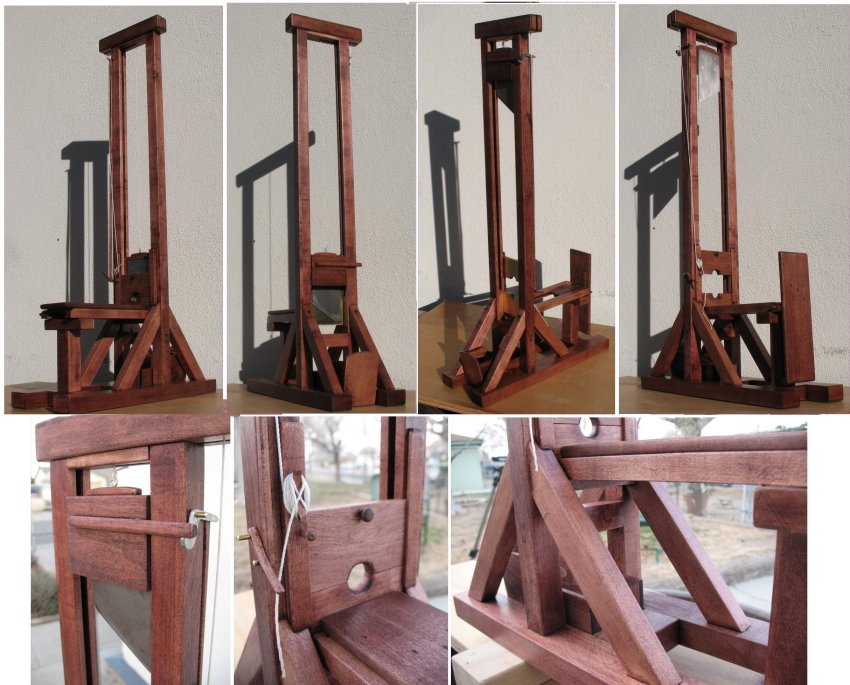 30" tall 1792 style GI Joe killing guillotine.
Measures 30x18x6 inches, is fully articulated and has a steel blade, and brass flashings on the lunettes. Jumps well and makes a great racket. You get to help me design these. Can be used to kill 11.5 to 12 inch Joes or Barbies.
Made from birch or maple. Other woods may be substituted at different prices
Price: $800.00 and does not include shipping, staining, any customizing or special handling charges. Alaska, Hawaii and International are extra.