18" tall 1792 style guillotine. mfrs-001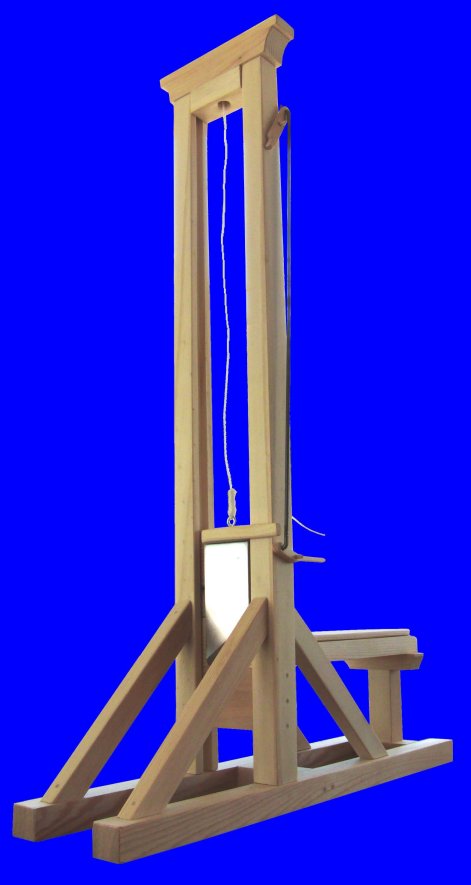 Working miniature french revolutionary style guillotine constructed of douglas fir, and comes with steel blade. This model measures 30.5cm x 8.5 x 44cm tall.(12x3.25x18 inches, about the size of a small cpu.) and makes a stately centerpiece. It is similar to the other french style models with the following exceptions. It costs more, is larger, and has more elaborate mechanics. It also makes much more noise when the blade slams home.
Price is $250.00 and does not include shipping, any customizing or special handling charges. Alaska, Hawaii and International will cost extra.
Need a victim? Just go to the toy store, buy a doll, cut off its head and install small magnets to reattach the head. Then its a simple matter of a quick conviction and...