11" tall solid rosewood "fantasy" guillotine. ros-001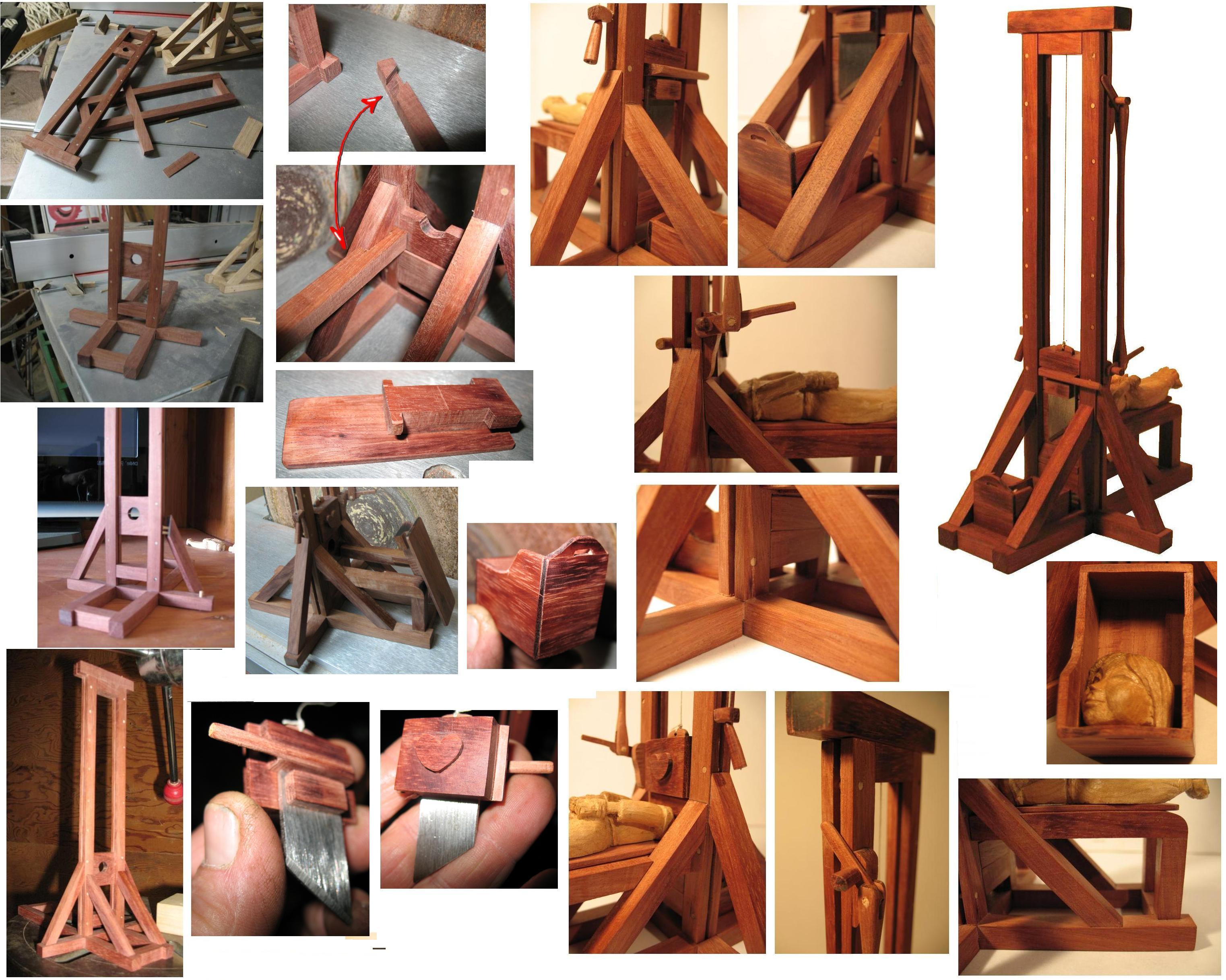 Measures 6x11x4 1/2 inches, is fully articulated and has a steel blade. Constructed of solid precious hardwood of your choice.
A guillotine like this would never be of practical use unless you were executing small obese victims. This particular one was given as a gift of love.
The photos show a carved victim, not included with the set. Just go to the toy store, buy a doll, cut off its head and install small magnets to reattach the head. Then its a simple matter of a quick conviction and...
Price: $450.00 and does not include shipping, any customizing or special handling charges. Alaska, Hawaii and International will cost extra.